Are you ready for some extravagance in your next event? When you think about the central concept of your event and the corresponding embellishments that make it look spectacular, the table and chairs are probably not the first elements on your mind but they are one of the most important parts of your event.
You can't create a comfortable, luxurious and inviting atmosphere without the right furniture for your guests to sit on. You can't display amazing florals, centerpieces, china or chargers without a table. Table and chair rentals are the perfect solutions to address this need.
Table And Chair Rentals
Every party has a theme and your tables and chairs need to work with the concept. If you pick the right party rental company, not only will they have an assortment of chairs that you can select from, they will have chair covers and sashes that will completely transform the look so that it melds with your overall decor. These furniture items boost your event's motif even before you drape the entire place with other decorations.
You can decide to do round, square or rectangular tables or mix and match to create a unique look and layout for your event. The tables serve as the baseline for the rest of your embellishments.
Now, let's talk about the chairs! We love the timeless appearance of the Chiavari chair. It's adaptable and can be used for both indoors and outdoor events. It's an elegant, comfortable yet fun piece of furniture and leaves you the artistic freedom to style your party venue.
Rent for Parties Of All Sizes
Table and chair rentals afford you flexible seating. Whether your guest list is small or large, renting gives you the flexibility needed to accommodate any party size.
The number of guests on your list will constantly change as the event date draws near. Your rental providers live for this melodrama. They'll happily offer you the opportunity to select the exact number of tables and chairs for your event. You and your planner will appreciate being able to lay out every detail without the stumbling block of having too much or too little furniture.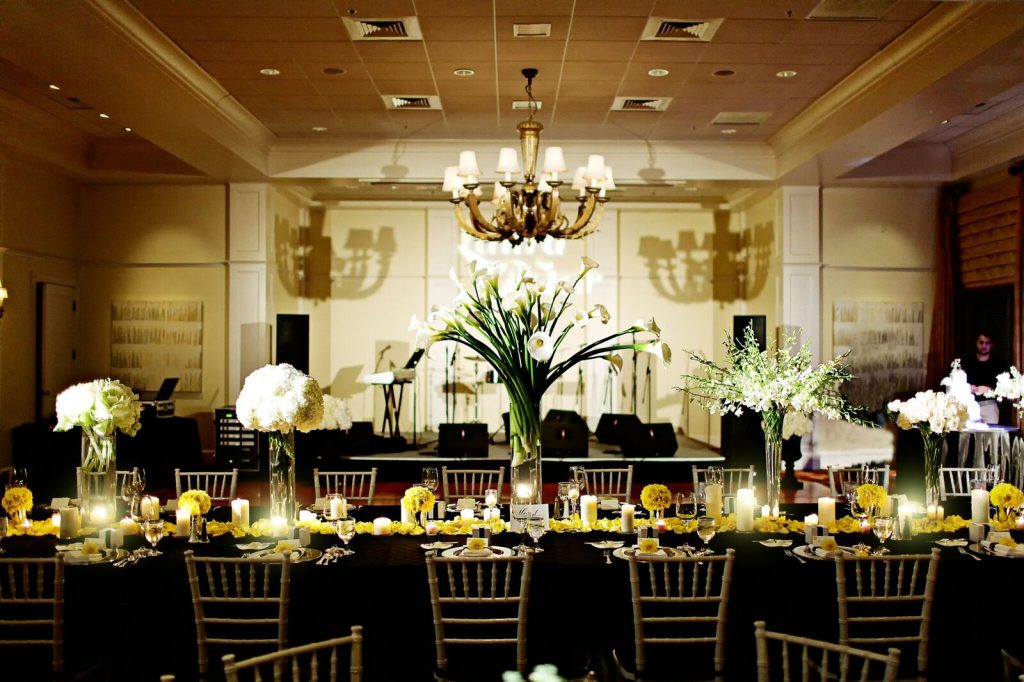 Logistics and maintenance
Table and chair rentals provide you with convenience. A reliable provider can assist you with transportation and set-up the equipment for you. With renting, you don't have to worry about hauling your own tables and chairs to the event venue. They'll be the ones to do it for you as part of their services.
You work with your party rental company on how things should be arranged during the planning phase and then they to set the rented tables and chairs according to the floor plan of the party.
After the fun, the dancing and a whole lot of drinks, the last thing you want to do is pack-up and haul everything you used for the event back to where you got it from. This is where the places to rent for parties come in handy. If you used your own equipment, you'll have to take care of it yourself. This will probably need storage space and require routine maintenance to keep them in good condition until the next event.
A table and chair rental service, on the other hand, takes care of everything. Places to rent for parties will not only reduce your costs of storage and upkeep, but they'll also give you a peace of mind because you don't have to worry about the equipment after the celebration.
Now, focus on where you should be, polish your vows and ready yourself for a fun filled party or celebration. Best wishes!